Greeting cards and Note cards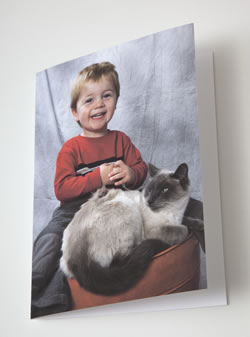 5x7 Greeting Card (Click for large view)
We print your selected art on archival matte paper without borders. We fold them and provide envelopes.
Sizing
The folded size can range from 3x3 inches to 5x7 inches. The envelopes we provide fit these size cards: 3.5x5, 4x6, 5x5, and 5x7.
Pricing
We have a minimum order of 10 cards, but you can mix and match different images to make the total 10. The price you see on the build page is the price per card. You can set the quantity for each image on the shopping cart page.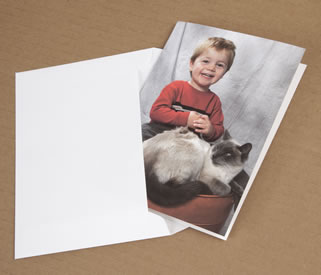 Envelopes are provided (Click for large view)